The Japan Kaizen Tour
Why Does "The Japan Kaizen Tour" Work for You?
The Toyota Production System is considered to be the final production control method, which has led Toyota to be the most competitive motor company in the world. Every company in the world today is interested in whether to implement the Toyota Production System to their system.
We organized, "The Japan Kaizen Tour", to see the current status of its place of birth, Japan. We offer seminars, on-site Kaizen training, and what's more, a factory tour at the world-leading facility for structure and management of the Toyota Production System.
Characteristics of "The Japan Kaizen Tour"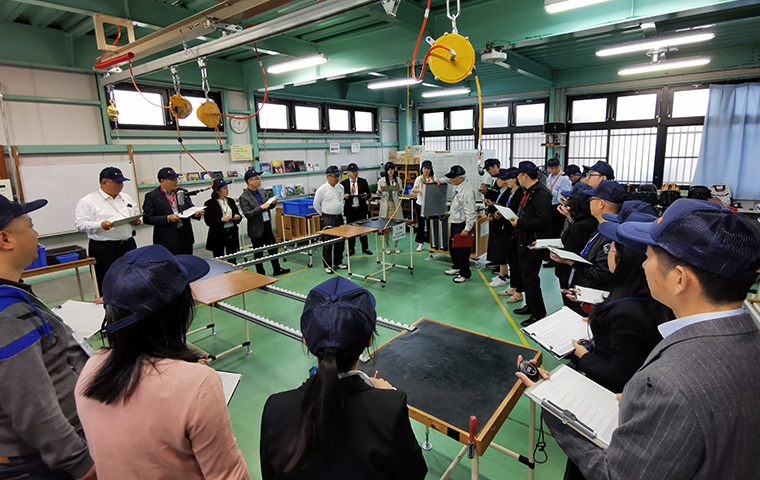 Training by Consultants with a Toyota Background.
Seminars and Kaizen Training.
Case Examples
A Factory Tour
Small-Group Tours of under 20 Participants to Lead to Substantial Output.
Objectives of "The Japan Kaizen Tour"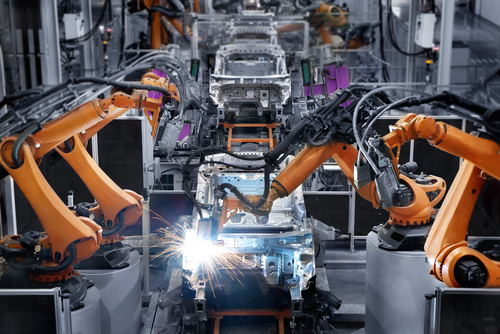 To Study the Background and Structure of Toyota Production System.
To Analyze and Solve any Problems Participants May have Together.
To visit sites with high level productivity.
To Learn About Japanese Culture and the Background of the Toyota Production System.
To Allow for Communication Between Fellow Seminar Members.
HIRAYAMA TPS Training Seminar
Seminar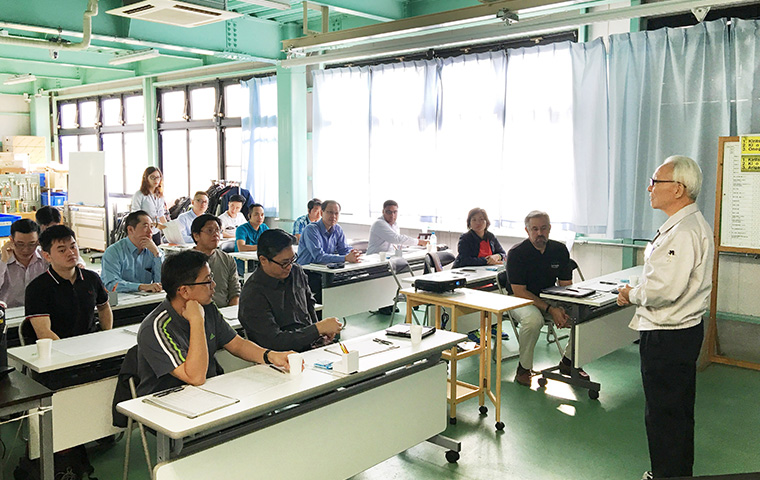 The Standard Plan Seminar and the Tailored Seminar
« The Philosophy of JIT Production System »
Gemba Oriented Management to make profit "The Utilization of TPS"
Recommendation for "Adapting a Company's Production System" based on TPS
An Outline of TPS
TPS Dojo-Work Shop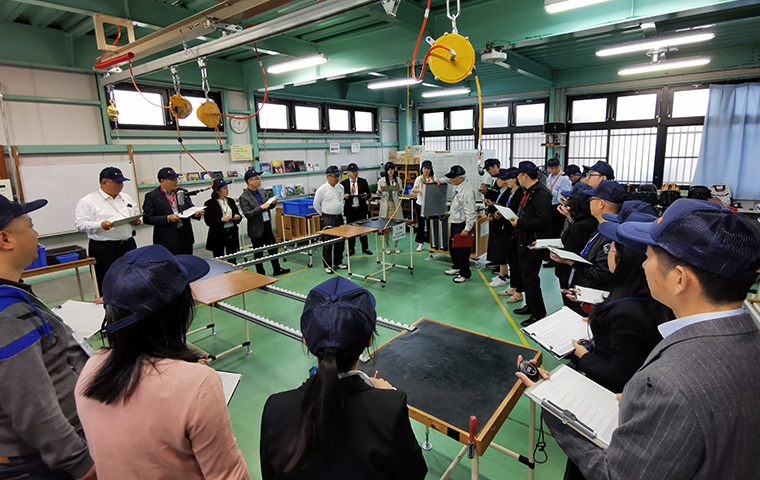 Hands-on Training using sample line "Standard operation & kaizen"
« TPS Trainers with Toyota backgrounds will instruct at our unique Training Center ! »
« Outline »
Will actually experience the operations and observe the output at a Radiator Assembly Line.
Program
| | |
| --- | --- |
| Day1 | Arrival |
| Day2 | TPS Dojo-Work Shop |
| Day3 | Factory Tour / Seminar |
| Day4 | Factory Tour / Seminar |
| Day5 | Japanese Culture Study |
| Day6 | Departure |
Major Seminar Participants and Venue
« Seminar & Training at Japan »
Daimler-Chrysler(Germany) Shermetyevo Airport Authorities(Russia) RUSAL(Russia) Development Yug(Russia) Foster's Beer(Australia) DuPont(USA) Samsung(Korea) Hyundai(Korea) Harim(Korea)

« Industry »
Automobiles/Construction/Supermarket/Foods(Ukraine) Steel/Construction/Automobiles/Machinery/Logistics/ Transportation(China) Precision Machine(Taiwan) Electoronics(India) Foods / Construction / Automobiles / Machinery / Precision Machine / Chemical / Medicine / Hospital / Logicstics / Supermarket (Japan)

« Global Seminar Venue »
USA, Russia, Korea, China, Vietnam, Thailand, India
※Various courses other than above listed are prepared to suit your favour. Please contact us for further information
Please also check our special site dedicated to Study Tours.
JP Expert
Please click the following Site.



https://jp-expert.com/
Genba Kaizen Movie
MOVIE
Experienced consultants with proven track records at Toyota act as trainers for the seminar.The content combines theory with practical case examples, from the viewpoint of actual work sites.The Attendants will be trained at a unique HIRAYAMA facility, guided by the instructor who actually served as a key player at production Genba of Toyota .