"Hello everyone. I'm Faisal Shaikh lives in Maharashtra, India.
I'm a KAIZEN trainer and a consultant based on TPS.
I am going to write about the latest situation in India under the Corona pandemic, mainly in the manufacturing industry."
1. The situation of Economics and life in India under the Corona pandemic.
Just after lockdown was lifted, Industries has to face tough time for labour shortage. There was huge migration of labour to their respective home town from top cities across India. The biggest impact to industries was shortage of all kinds of skilled manpower.
The second most impact was material availability supply chain were disrupted. The Economy went in slump it would take a long time for to come to par at all levels.
Unlocking industries and others sector helped people to start life again slow and steady. India has peculiar issue homogonous manpower resource however due to Covid Crisis the very strength became weakness. The dilemma was whether to call people to work or let them be safe at home. The daily life for being at home and working and also to take care of family members was challenge., People struggle to get their daily groceries and essential foods and carry on daily activities.
Post covid situation is tends to grim though all economic activity is opened but some reservation and fear among citizen is seen. Post Covid economy is downward trend.
Industries face issue of skilled manpower and expenditure cost increase for every item on shelf. Currently due to sudden spike in new cases in some region have sentimental effect on entire Population.
2. Are there any new services born out of the COVID-19 crisis?
Yes! Industries have been adaptive and ready to change though it was force upon. While manufacturing industries suffer. The service industry boomed., Training and services industry got opportunity to work remotely.
The new service born were webinars and virtual meeting, Virtual meeting software and IT Industry like laptop and computers sales are increased. Traditional FMCG and ecommerce industry boomed they finder newer ways to deliver material to customer. The medical industry such as laboratories and demand of health care professionals increased. New services like health advisory in traditional and modern medicine boomed and also sanitizer manufacturers sprung up like anything.
3. What are the situations of manufacturers in India now? What are the preventive measures for Corona virus in factories?
The manufacturing industries six months after lockdown are still having material shortage and supply chain issues due to some restrictions in other region. Overall industries are coming to par with pre covid level, however with pre covid workforce working at factory and all office and admin personnel working from Home.
The working time for all workforce has been increased. The biggest current preventive measures by industries are WFH policy extended to next year 2022. The other preventive measure is maintaining safe distance at factory and staggered office reporting for non manufacturing staff.
Some organization has policies for personnel to visit office alternate days. Apart from stand social distancing policies like hand wash wearing mask and limited interaction with other members of the factory. Investment in Digital and virtual meeting has been incase 100x.Some IT firms have taken permanent WFH to almost 50%.
4. How are Indian manufacturers carry out Kaizen?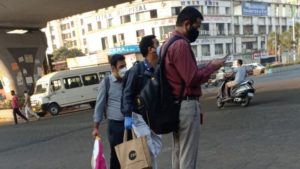 Kaizen and other improvement activities has been around 20 years in India. Kaizen and improvements are very common in every Indian manufacturing, Oranisation are pursuing TPM, TQM and Deming Award practices also., the very common activities across industries are of QC circle. Being adaptive and improving current and reducing lead time is primary effort of each organization.
Different organization in India follow different practices for monozukuri. Almost all organisation have adopted TPS practices and modified to their way of working. Practices Like TPM, Six Sigma,TQM and Theory of Constraints are been practicing widely. Some organization is using software for NVA study and improvement activities.
5. What are the challenges for Japanese manufacturers to expand in India?
India and Japan has very long term relationship. Since 60 years the partnership has been grown leaps and bounds. There have been various Japanese clusters setup across India. 300 companies cluster is setup in Gujarat and Maharashtra. And there are organizations like Maruti Suzuki, Toyota, Nissan, Honda, Panasonic, Daikin & Mitsubishi. While Japanese manufacturing philosophy & way of thinking is not followed in India. Japanese manufacturers face the biggest challenge of handling manpower and Labour. There has been some troubles between Management and Labour in recent past.

There is lot of advantage for Japanese manufacturers since India is being hub for low cost labour and infrastructure. There has been lot of Japanese companies in India who have been succeeded. Maruti Suzuki is top most supplier & maker of cars in India followed by Honda for Bike and scooters and Toyota for their quality cars have be iconic brand in India. However the challenges remain to transfer way of thinking and passion to realize monozukori in Indian environment. The Management practices of various top Japanese manufacturers have succeeded already in India.
Japanese government has been sponsoring lot of infrastructure projects in India. The Most remembering of Japan cooperation is Iconic Bullet Train Project. There is huge potential for Japanese companies from following industries like Construction Equipment, Automobile, Consumer Durables, Heavy Industries and Aerospace.
Consultant who wrote this article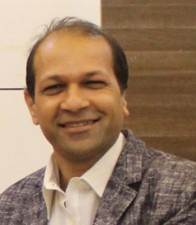 Faisal Shaikh
Founder & CEO – Factories of Future
Industrial Engineer from Sweden, Lean Training from Japan, MFCA training from Japan Sensei, Dissemination of Manufacturing Excellence.
Tools & Techniques to Industries across India.
Led delegation to around 150 factories across India and Asia pacific, a Total of round 20 Years Industrial Experience coupled with IT & Human development Skills. Consulting, Training, Manufacturing Technology Deployment.