The TPS analysis of the mask manufacturing business for COVID-19 measures, the "prohibited way of manufacturing" that relevant people should know
Points of the TPS analysis of the mask manufacturing business
√ What is the result of "quantity rather than quality"?
√ TPS (Toyota Production System) is the system that can make only good products
√ Quality and delivery deadline are completely different matters
Even though a progress is finally made to get back to normal life, the world has been completely changed because of the COVID-19. Most people still feel a great anxiety about when they will be able to get back to their normal lives.
People were affected in different ways, such as people whose work style changed, people lost half their jobs, or people who lost their jobs, but many people's lives have become centered indoors. Of course I am also one of them.
As a matter of course, there were many stressful days, but if I have to pick a good point, it would be that I was able to observe and think carefully about one thing.
Under such circumstances, we, general citizens, are required to faithfully follow the measures issued by the government and local governments with complaining, but it is no wonder that organizations that planned the measures and issued the instructions also had great difficulty. Because it is only natural that there is no problem with the measures and its implementation, and if there is a problem, they are going to be criticized from all sides….
One of the various measures that was not well received was the distribution of masks.
The distribution was announced on April 1, and it arrived at our house in early June. It's hard to say it was good in terms of timing because the government's state of emergency declaration was lifted on May 25 and masks were already available in supermarkets and drugstores…. I also often hear complaints about whether cotton is really a good material against the mainstream of non-woven fabrics, or complaints that its shape and size are not good. But it's not productive or positive that the people who received it are just complaining about it.
So I've decided to use the mask I received as a preparation for the second and third waves of the COVID-19.
I also realized how hard it was to manufacture this in such a hurry and distribute it to all the people in the country, and I learned how hard the people involved had to work.
Prioritizing the delivery date significantly delayed the delivery date
However, regarding this mask distribution, there was one fact that should not be ignored from the perspective of "manufacturing".
It was reported in the newspapers that in the difficulty of executing the sequence of tasks – sourcing the materials, sewing the masks, and delivering the finished products to every home – in a short period of time, they had used the prohibited way of manufacturing.
It is said that the mask manufacturers were instructed by the person in charge of this plan to manufacture them as soon as possible and prioritize "quantity rather than quality" because all the people are waiting for it. It is also said that the contract was written in such a way that they would not be blamed even if products were defective.
The manufacturers may wanted to prioritize quality, but in the end, it seems they proceeded production without a sufficient inspection system. The result, as you all know, was that defects were found early in production and the all finished products had to be returned and re-inspected and shipped out again.
That's why the delivery date was significantly behind the schedule.
TPS (Toyota Production System) is the system that can make only good products
From a few years ago, it has been found that several major manufacturers has had serious quality defects and actions that ignored quality, which affect the basis of the fundamentals of Japanese manufacturing, and it is still fresh in our memory that it had a great impact on the people.
Japan has been good at the manufacturing field for many years. But in that manufacturing field, it was reported that the manufacturers were worried about quality, but ignored the rules for ensuring quality for various reasons, such as delivery deadline, fear of cost increase, lack of manpower, and so on.
In fact, I know well that there are many operators, supervisors, and managers who have been caught in a dilemma between quality and delivery deadlines at the shop floor since long ago.
However, relevant people should know that there is a big misunderstanding in the way of thinking about manufacturing at these factories that have such concerns. In other words, the fact that workers, supervisors, and managers worry about these things is wrong in itself.
TPS (Toyota Production System) has established a system that the line will automatically stop or people will stop it forcibly if a quality defect occurs in the manufacturing process, and it is thoroughly implemented. In other words, it is the system that can make only good products.
What workers, supervisors, and managers have to think about in this system is how to quickly deal with defects and take measures to prevent their recurrence. It is also necessary to create an inspection system that can find defects as soon as they occur. Eventually, that will result in earlier delivery.
Quality is a prerequisite for manufacturing.
If you cannot ensure quality, you are not qualified to make products.
First of all, quality and delivery deadline are completely different matters, and it should not be something we think about which one should be prioritized. Quality is a prerequisite for manufacturing, and you are not qualified to make products if you cannot ensure quality. Some people may argue that it is a bit overstated, but it can be said that this is the essence of manufacturing.
The relation between quality and cost is the same as above. In addition to quality, another prerequisite is "work safety in the workplace." There might be other items depending on the industry.
Because of the COVID-19 measures, I was reminded of the importance of TPS.
While I was writing this article, my wife bought a mask of new material. I heard that this mask relieves stuffiness and heat, and the fabric doesn't get bad even after many washes.
If the distribution of masks triggered the launch of new material masks in the market, it could be said that the distribution of masks helped improve a new lifestyle.
Consultant who wrote this article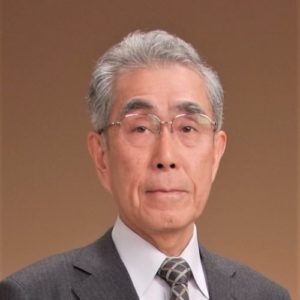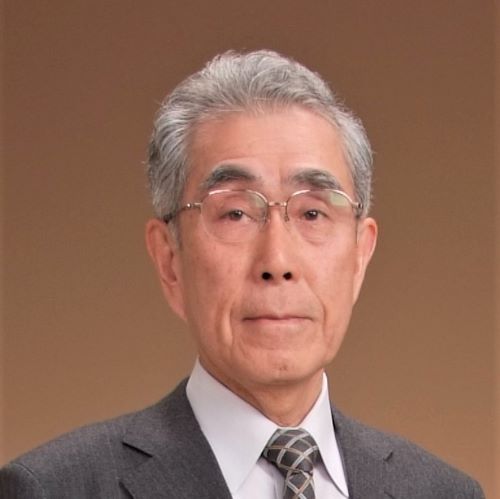 Hiromitsu Hayashida
Former deputy plant manager of Tahara plant, Toyota Motor Corporation
He provides practical guidance of Toyota Production System. He specializes in welding and assembly techniques. He promotes improvement activities for entire plant including Purchasing and Production Control. He has a wealth of experience in guiding for various plants.