Localization is the key!
Hirayama localizes Gemba Kaizen
with achievements in 40 countries around the world.
Setup time reduced by 50 %
Productivity increased 30 %
Lead time reduction 30 %
What we should be careful when introducing the lean product system in overseas is that it is important to provide basic education in the local language because there are many cases that the meaning of this word "Lean product system", which is commonly used in Japan, is interpreted differently or the way of thinking is not understood due to cultural differences.
In this project, the consultant who has a lot of experience in overseas introduced the lean product system while building a strong relationship of trust with local staff and performing basic education and awareness improvement, so we were able to achieve great results in a short period of time.
*1. The lean product system is a system that the Massachusetts Institute of Technology (MIT) in the U.S. studied the "TPS (Toyota Production System)" and systematized and generalized it in the 1980s.
Industry details

Processing of plastic parts

Country

Southeast Asia

Company size

About 320 employees

Issues

Large inventory
Lead time reduction

Purpose

Cost reduction

Lead time reduction

Others

Industry

Automobile
Schedule
Survey of current situation
Establishment and training of improvement team
Decision of process for improvement and creation of improvement plan
Improvement activity
Improvement check and corrective action
Standardization and Yokoten (best practice sharing)
Survey of current situation by "Material and information flow chart"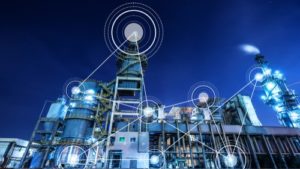 The survey of current situation revealed that excessive work-in-process inventory interrupted the material flow and made the lead time longer. Excessive work-in-process inventory was caused by various problems such as lot production, job shop, long setup times, bad production instructions, and many in-process defects, but it was their recognition that if they did not have some work-in-process inventory at the shop floor, delivery would be delayed and sales would decrease.
This was exactly the opposite of the lean product system, as it had an excessive amount of work-in-process inventory to cover the bad shop floor.
First we created the "material and information flow chart", grasped the work-in-process inventory in the flow from order to delivery, shared the current lead time, and decided to start improvement activities aiming to reduce work-in-process inventory and lead time.
Reduce work-in-process inventory and lead time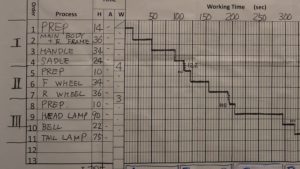 First, we analyzed the work of "setup" and categorized it into three categories : internal setup, external setup, and waste.

We succeeded in reducing setup time by 50% and small lot production by eliminating wastes, converting internal setup to external setup, and educating operators.
Furthermore, productivity improved 30% by "turning the process into line" and "building in quality at manufacturing process".
Lean production specialist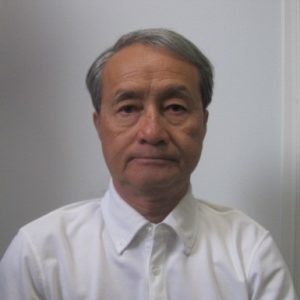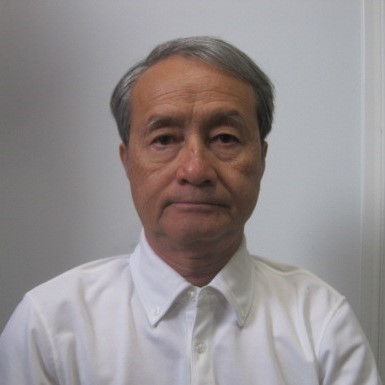 MORISHIMA, Toshio
Denso OB, former plant manager of Denso Malaysia and former plant manager of Denso Brazil
Toshio Morishima has a wealth of experience including the management coordinator of the Denso Italy plant. A member of the Malaysia Japan Automotive Industries Cooperation (MAJAICO). He has abundant overseas experience. He speaks English so he does not need an interpreter.
Consultants from major companies
with experience in over 40 countries will respond.
Please feel free to contact us.
If you are in a hurry, please call us.
+81-3-5783-3571
(Japan time)
Open 08:30 – 17:30
Except for Saturday, Sunday, holidays, Year-End and New-Year holidays
3 reasons why we are chosen
REASON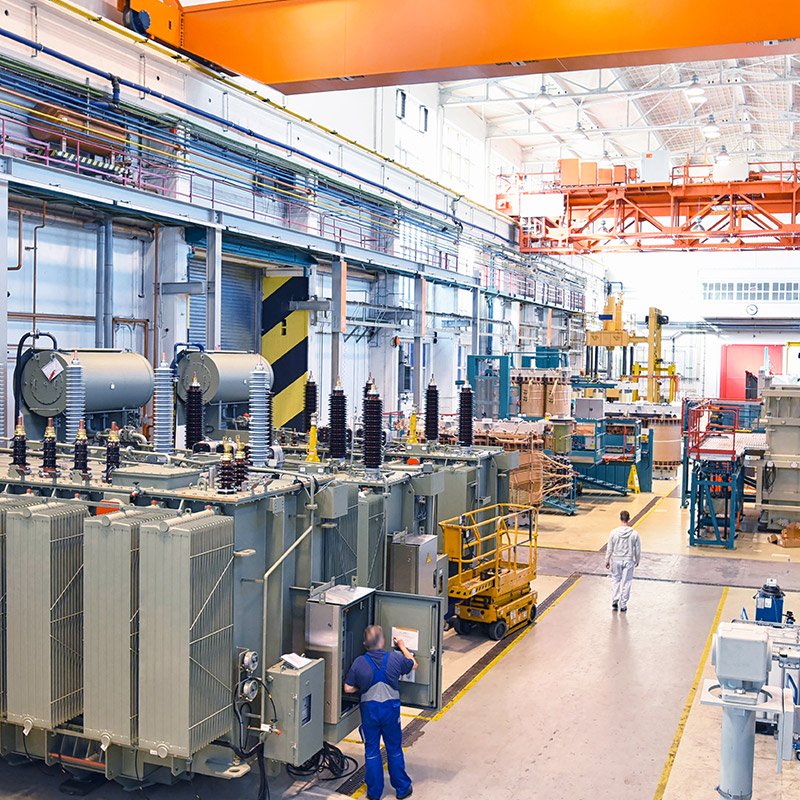 REASON 1
Improvement experience of
more than 1,500 companies in 40 countries
There must be the shop floor issues that cannot be solved by your own company alone. Improvements and reforms for manufacturing industry to survive, regardless of country or industry, need development of your human resources through practical experiences of improvement, and strengthening of your production system base.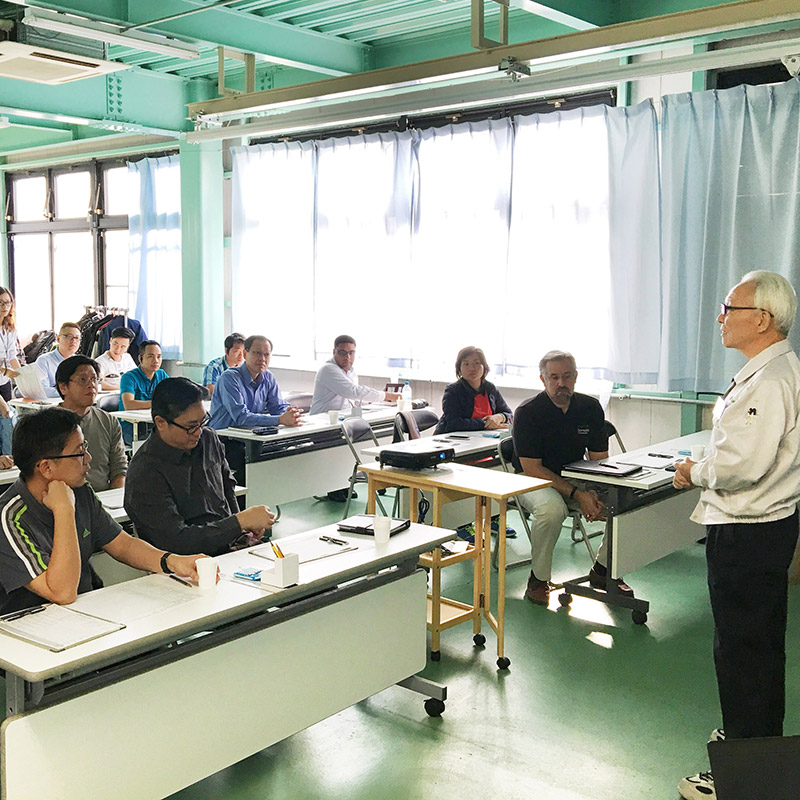 REASON 2
Consulting that shop floor workers
acknowledge our superiority and be pleased
In conventional consulting styles, there was a distance between consultant and the shop floor because it was promoted mainly consultant and management executives. Our consultant can provide a guidance without a distance between consultant and the shop floor through the guidance based on the "seeds of improvement" in a concrete way, instead of "finding fault" like a critic.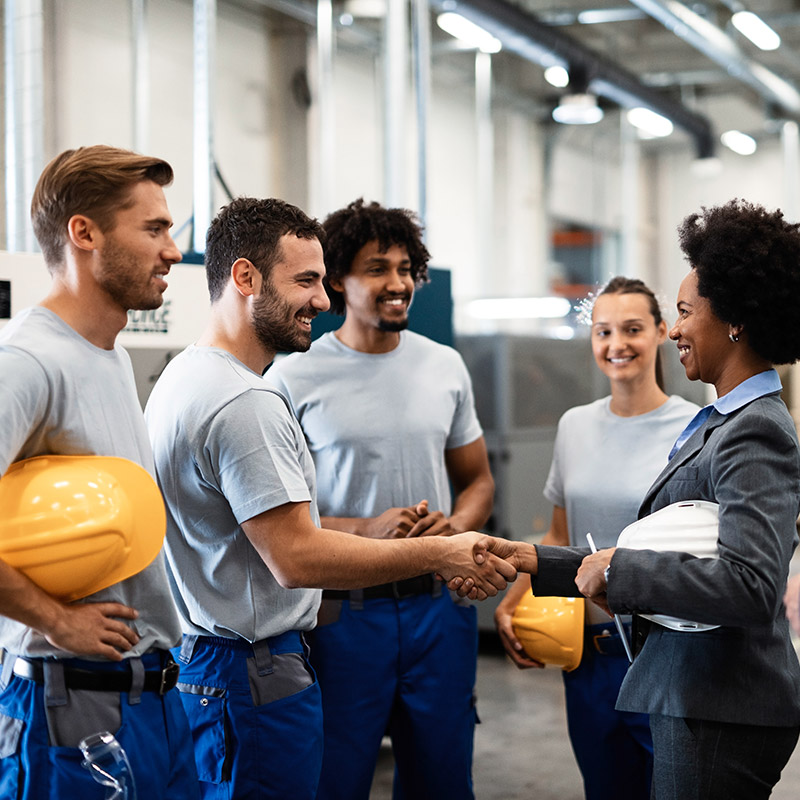 REASON 3
Continuous improvement will continue
even after the end of guidance
While strengthening "human resource development", we focus on the "overall flow" from design to purchasing, manufacturing, logistics, and production control, and provide guidance that matches the actual situation of your company. Continuous improvement will continue even after the end of guidance through the guidance that is acceptable to the shop floor workers.